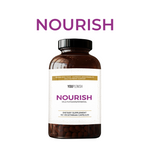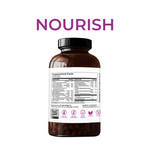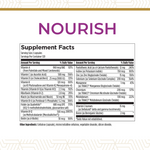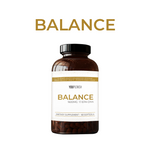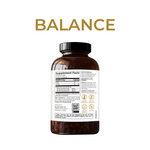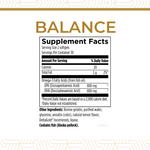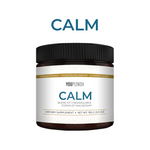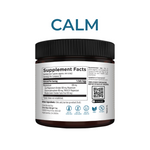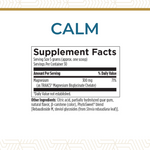 Complete Lifestyle Bundle
Elevate your health with the Complete Lifestyle Bundle! The bundle contains three clinical-grade supplements to support your foundational health and cover all of your bases.
The Complete Lifestyle Bundle includes:
Nourish: Get your daily vitamins with these convenient two-a-day capsules. This smart formula is based on evolutionary biology – it fills in the common nutritional deficiencies we suffer from nowadays. Not only does this Daily Multi-Vitamin supply your essentials from Vitamin A to Zinc, it goes a step further to ensure you're getting the most absorbable form of each one.

Calm: Wind down and relax with magnesium bisglycinate chelate, one of the best absorbed forms of magnesium. Each 5-gram serving (1 teaspoon) provides 300 mg of elemental magnesium in a great-tasting, orange-flavored powder sweetened with organic stevia leaf powder.
Balance: provides a potent 1500 mg of omega-3 fatty acids (750 mg each of EPA and DHA per 2-softgel serving) in order to support an optimal body balance of these beneficial fatty acids. This formula also includes lipase, a digestive aid to ensure maximum absorption. Lipase helps to prevent any fishy aftertaste, known as 'repeat,' (a.k.a. "fishy burps") which sometimes occurs with fish oil supplements.