Garlic Goddess Seasoning Blend
A heavenly salt-free blend of organic garlic, onions, herbs, and spices that will satisfy the garlic lover in you while adding balanced flavor to any dish.
Ingredients: Organic Garlic, Organic Onion, Organic Roasted Garlic, Organic Paprika, Organic Black Pepper, Organic Turmeric, Organic Freeze Dried Lemon Powder, Organic Coriander, Organic Parsley, Organic Sunflower Oil, Organic Sage, Organic Basil.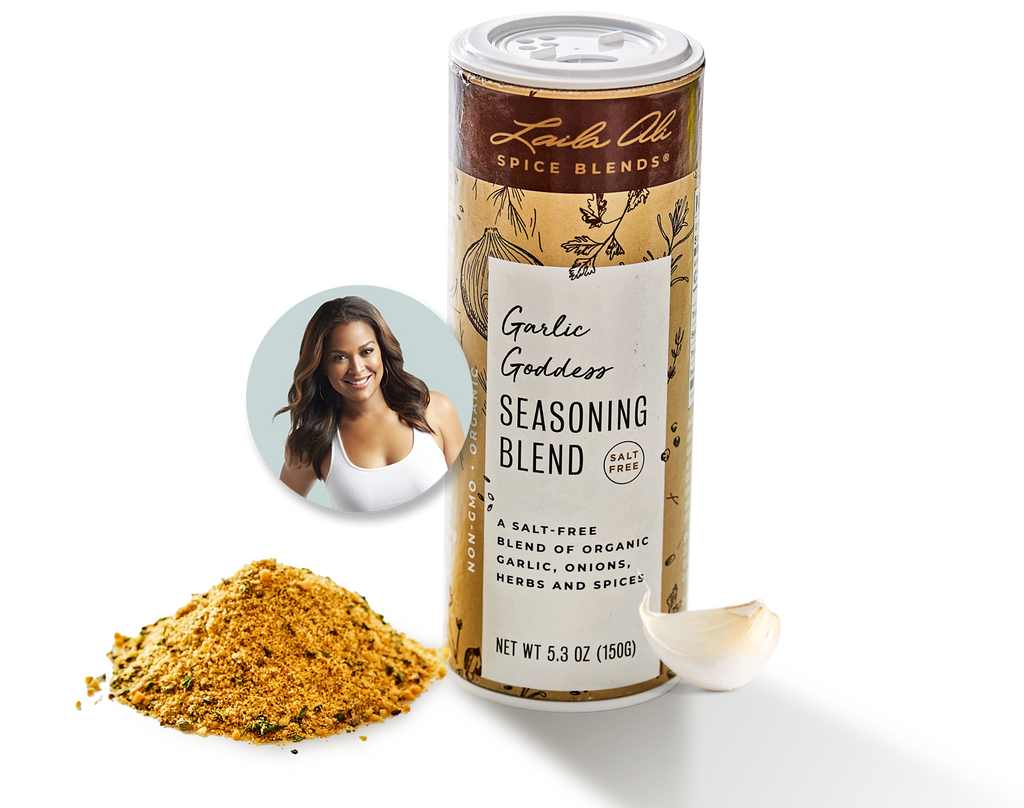 As Seen On

More Good Stuff, None Of The Bad Stuff!

These blends are designed to be used alone, or mixed together!
Say goodbye to measuring out a 1/4 of a teaspoon of this and 1/8 of a teaspoon of that.
And they don't just taste good - when you use Laila Ali Spice Blends you're literally sprinkling on nutrition!
The herbs and spices in these blends are all organic, finely ground, and packed in California.
I've done all the thinking and taste-testing so all you have to do is sprinkle them on for a more delicious, healthier meal.
Nutrition Is King, But Flavor Is Queen!
Translation missing: en.general.payment.method
Testimonials
Knockout
When you want to have Flavor Flavor Flavor in your food then these Knockout seasonings are a must have in your pantry. I have all 6. Laila you have mixed and matched these blends very well. Thank you Champ.
Turned Out On The Spices!
This is my second time buying the trio. I absolutely love them. I even saw your post of how you made your own marinade with your spices. I did it with my roast and it was an absolute hit at the table. Will be giving the trio to "my girls" who can get down in the kitchen as gifts.
Truly Greatest of all Times!!
This seasoning is surprisingly perfect for anything you decide to cook. I love it and plan on getting every seasoning available!!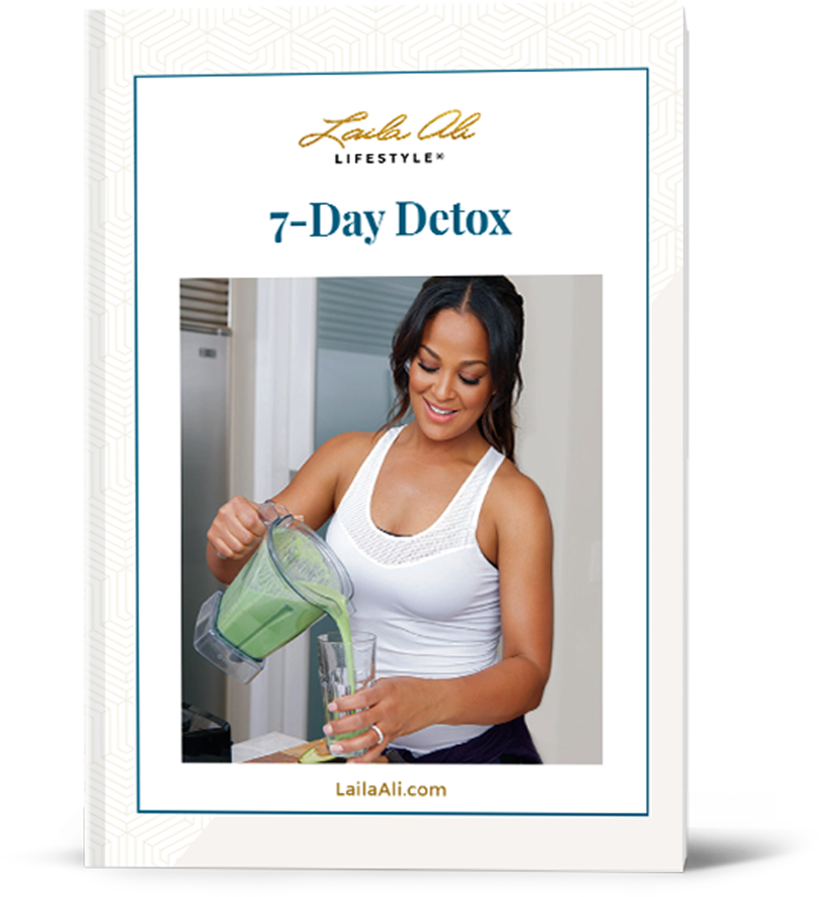 Join My VIP List And Be The First To Know!
Join my VIP list to get my FREE 7-Day Detox Guide, healthy lifestyle tips, and access to exclusive offers.