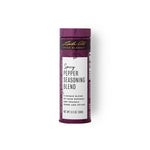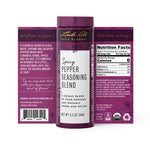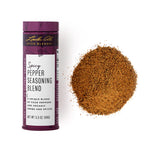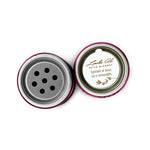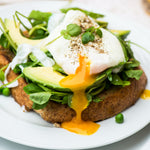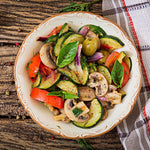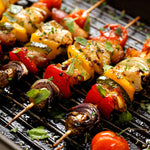 Spicy Pepper Seasoning Blend
A little goes a long way~The heat builds up depending on how much you use! My Spicy Pepper Blend is a unique seasoning made of four peppers (black, white, cayenne & jalapeño), organic herbs, and spices that will add knockout flavor to any dish.
Try on veggies, meats, eggs, guacamole, seafood, or anything else you want to add robust and savory flavor to!
 Ingredients: Organic Spices (Organic Black Pepper, Organic White Pepper, Organic Cayenne, Organic Paprika, Organic Parsley, Organic Thyme, Organic Bay Leaf), Sea Salt, Organic Dehydrated Onion, Organic Roasted Garlic, Organic Jalapeno Pepper, Organic Green Bell Pepper Powder, Organic Freeze Dried Lemon Powder.

2 or more
$11.99 each
Save 20%
OR