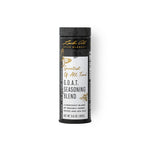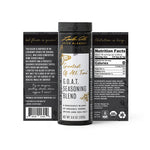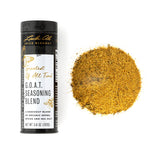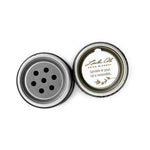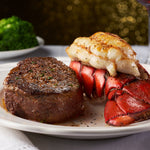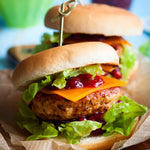 G.O.A.T. Seasoning Blend
This special blend is inspired by my legendary father, the original G.O.A.T. who loved comforting home-cooked meals! His favorite was a perfectly seasoned cheeseburger topped with onion and mustard. I meticulously crafted this blend to capture the flavor of my dad's burger and the essence of the soulful meals he savored! Available in 24 oz size.
Tip: 1-2 tablespoons will perfectly season one pound of ground meat. Sprinkle on Soulful Seasoning Salt to bring out even more flavor.
Try on burgers, steaks, chicken, stews, veggies, or anything else you want to add bold soulful flavor to.
Ingredients: Organic Onion, Organic Garlic, Sea Salt, Organic Paprika, Organic Black Pepper, Organic Green Bell Pepper Powder, Organic Turmeric, Organic Mustard Powder, Organic Cayenne Pepper, Organic Parsley, Organic Spices, Organic Thyme, Organic Freeze Dried Lemon Powder, Organic Coriander, Organic Basil, Organic Oregano.

2 or more
$11.99 each
Save 20%
OR